Welcome to Everingham Audio
Specialist Audio Design and Installation
Everingham Audio's design philosophy is to achieve the following:
Maximum reliability and longevity
Design integration to enhance the aesthetics of the venue
All work is carried out in a professional manner
A high level of functionality for all those likely to experience the system, ie. Patrons, staff, DJs, musicians, sound engineers and crew.
A sound system that is as simple as possible given the level of sophistication required.
Unparalleled sonic performance
The end result must be affordable
These design aspirations are key considerations when Luke Everingham accepts a brief for a project. His extensive experience as a sound engineer, musician and electrician, assists greatly in understanding what will work for a venue, personnel and patrons.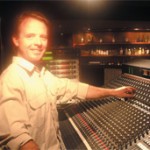 Invitation to Longview 2009!
Have you booked your place at this year's party? Dont miss out, tickets are going fast!